426 Stump Rd. / PO Box 590
Montgomeryville, PA 18936
Tel: (215) 368-9420
Fax: (215)368-9220

Collectors
Standard
MacCabe Electric manufactures and assembles hundreds of different types of collectors including universal, pole or staff mounted, side mounted, under- and over-running, spring loaded, counterweighted, and gravity styles. Replacements for OEM collectors and their components.


V Beam Collector


H Beam Collector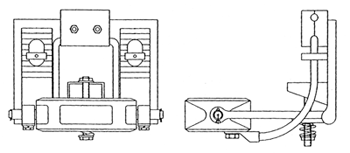 Composite Crane Collector
Specialty
We have designed unique collector assemblies for dozens of special applications. We can supply components and contact shoes in alternate materials to suit your needs.