426 Stump Rd. / PO Box 590
Montgomeryville, PA 18936
Tel: (215) 368-9420
Fax: (215)368-9220

Inserts, Shunts & Wheels
Inserts
We can supply inserts and contact shoes in carbon graphite or metal graphite for any collector. We can modify your inserts to include carbon or graphite plugs for lubrication, or slots for cleaning. We can make them out of alternate materials for special applications. We inventory many standard inserts and contact shoes.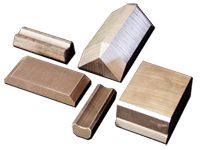 Shunts
We can manufacture shunts and grounding cables to suit your needs. We stock a wide variety of copper cable.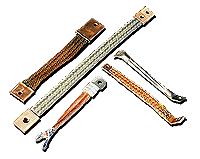 Wheels
We manufacture collector wheels of every size and shape. Wheels are available in bronze, red brass, carbon and steel. Ice stripping wheels are also available.